We're making tomorrow's heirlooms today. That means taking "pretty" to the next level, something that will last for generations.  Quality that will bring smiles and encapsulate memories because that's what matters to us.
The History of Huxley Jewellers
In September of 1981, after 10 years as a bench jeweller, Ronald Huxley stepped out on his own and opened the doors to RG Huxley Jewellers Ltd. in London Ontario. With a workshop to service both repairs and manufacturing as well as a tiny reception area to receive clients, the legacy began.  A few years later, the expansion of the space opened up to offer a full showroom as well as a studio space for private consultations.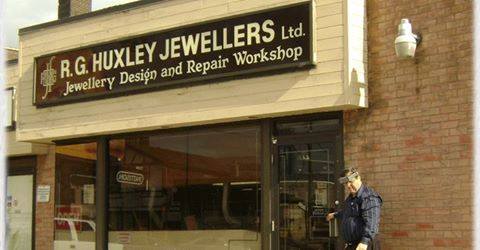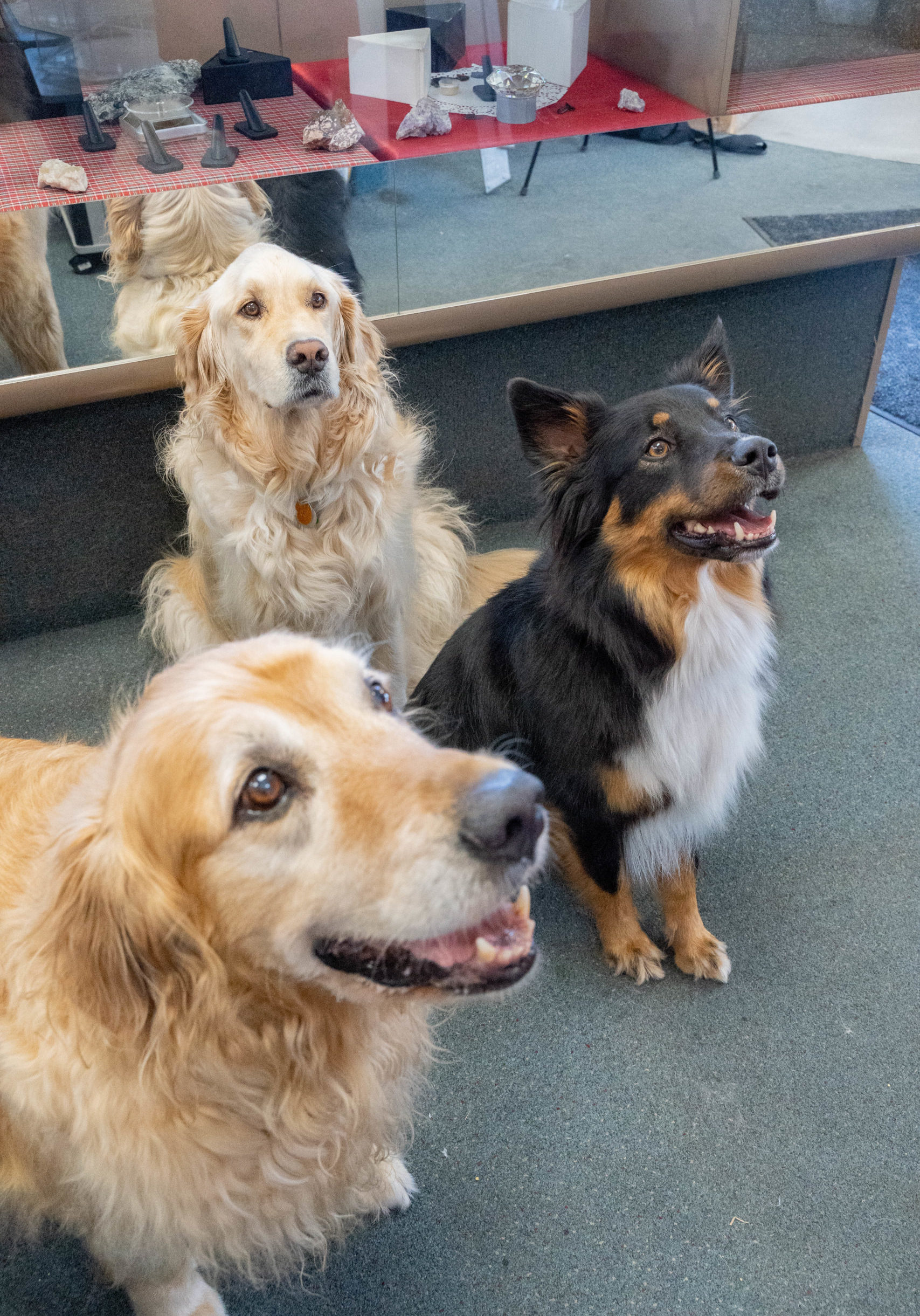 RG Huxley Jewellers are master craftsmen of functional and ornamental jewellery. We're also a family with small business values.  Like bringing our dogs to work with us every day and putting our family name behind everything we do.
Today's consumer rarely has the opportunity to interact directly with the craftsman.  With a combined experience of over eighty-five years, we have mastered making and repairing jewellery from all over the world.  Our clients will receive from us an education that goes far beyond learning the grading system of diamonds.  We want you to have the best craftsmanship in your jewellery possible. Then you can enjoy your jewellery for years to come.